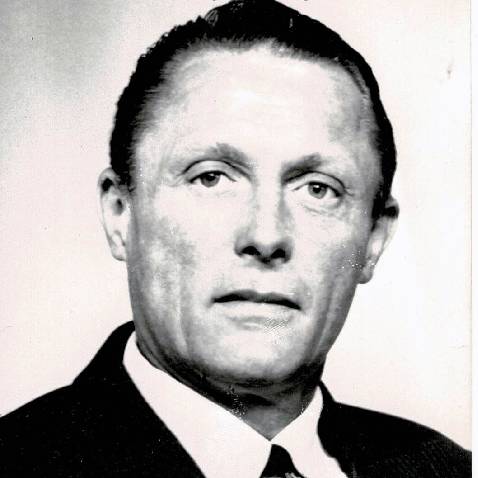 The Alain Saint-Joanis odyssey
In Thiers, the cradle of French cutlery, the history of Alain Saint-Joanis is centuries old. Since 1876, the family business has cultivated its savoir-faire from generation to generation. In the heart of the Puy-de-Dôme, the Saint-Joanis family has made this craft an international reference in fine dining. Exceptional French cutlery has thus endured since the end of the 19th century.
The history of Alain Saint-Joanis and French cutlery
Although the first cutlery craftsmen appeared in France in the 15th century, this art form experienced a growing boom during the Industrial Revolution. The Saint-Joanis story takes root in the heart of the current Auvergne-Rhône-Alpes region from 1876. Alain Saint-Joanis is ideally located in the French cutlery basin where the city of Thiers, its capital, is located.
At the end of the 19th century, Alain Saint-Joanis was already producing high quality pieces. This was enough to become a reference among French cutlers. In 1908, the family business received a diploma from the Ministry of Commerce. This paper already attests to the quality of Alain Saint-Joanis products. The family's artisanal savoir-faire has been passed down from father to son. And with it, all the passion of the cutlery of art
The family heritage of Maison Alain Saint-Joanis.
In the Puy-de-Dôme, the Alain Saint-Joanis story continues. At the time, the family business only produced table knives with ebony, tortoiseshell, mother-of-pearl, ivory or horn handles. These table knives were accompanied by cutlery sets of forks and spoons. But it is only at the end of the XXth century that the Saint-Joanis family created cutlery sets whose handles will be matched with those of the table knives.
Established in the region of Thiers since 1876, Alain Saint-Joanis is committed to his artisanal savoir-faire. The family heritage and the passion for French cutlery continue to be passed on from father to son. And if the cutlery house has reinvented itself over the centuries, Alain Saint-Joanis has not forgotten its origins. Older collections are regularly adapted to meet an ever more modern lifestyle.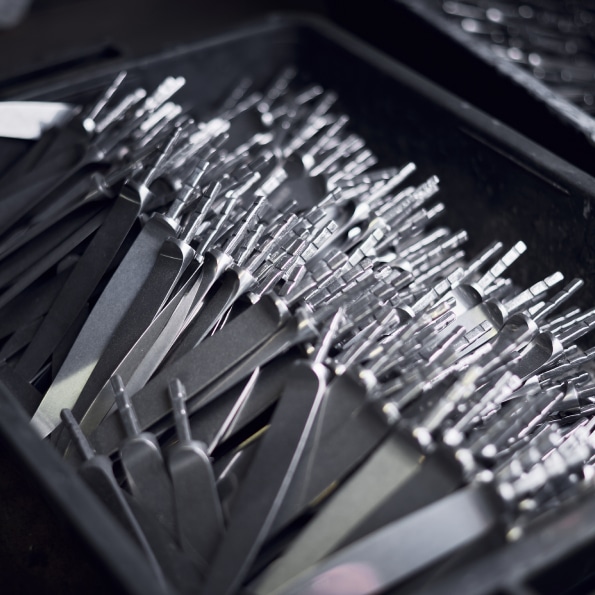 The ancestral savoir-faire of Alain Saint-Joanis today
Thus, with the arrival of the dishwasher, the Saint-Joanis family has revised its manufacturing with new techniques. Techniques that enhance this expertise, always in the purest tradition of French cutlery. Alain Saint-Joanis also insists on the manual assembly and polishing of his cutlery, while the pieces arrive forged in the workshops. The Alain Saint-Joanis story is one of ancestral savoir-faire that is constantly reinvented to meet the expectations of customers, while always respecting the craftsmanship that is the art of cutler